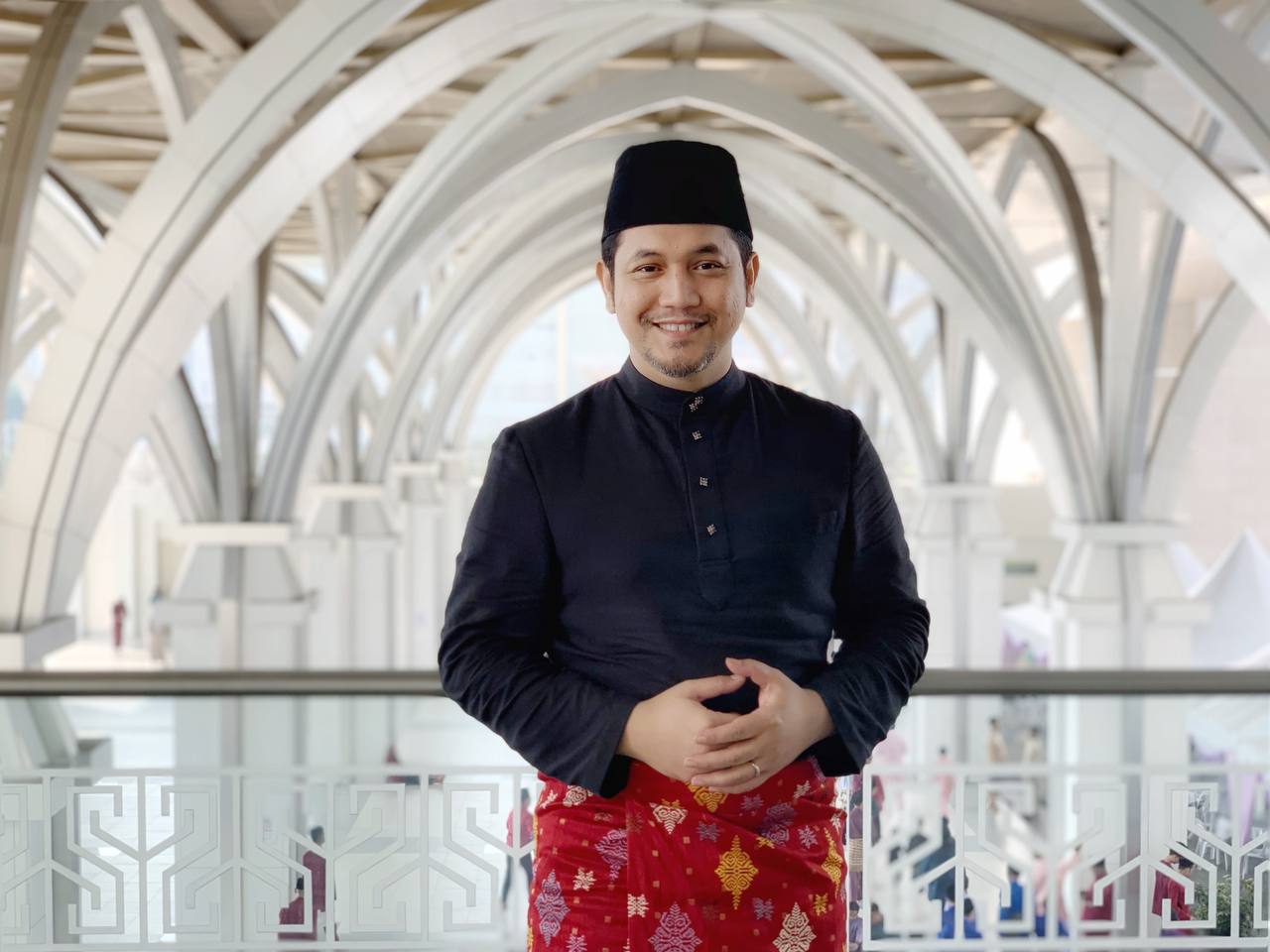 Abdul Jalil bin Toha, or more commonly known as Aleng Tohara, a self-taught artist, is a bit of a poet himself too. Starting his art ventures in 2001, his artworks are often linked to his poetry and are all based on real life experience and true stories about himself, what he has gone through in the past, present and aspirations for the future.
Besides his artistic career as a fine art artist, Aleng is currently working as the Chief Assistant Director (KPP), Special Education Sector in the Curriculum Development Division (BPK) after graduating from Universiti Teknologi MARA (UiTM) with a Degree in Information Management (2004) and a Master of Science in Information Management UiTM (Research) in 2021. His professional qualifications and works at the government sector do not stop him from exploring and expanding his passion and love of art. In fact, Aleng utilises those as an added advantage and aspirations for him to share his love of art through various initiatives to make a difference in the special education section.
Aleng's art career began with casual painting and as small gifts to friends and family in 2001. These then progressed to commission paintings from a wide range of clients. By word-of-mouth from customers, Aleng's clientele and art collectors have increased.
Aleng Tohara's art pieces have the influence of humanity-themed poetry that he composed, synonym to sense and sensibility. The titles for most of his artworks are the names of special people, songs and/or places.
He frequently associates his artworks with natural elements such as earthy and woody tones as well. At the same time, he also explores with interweaving shades of pastels that are cheery and joyful, as well as adding a little fierceness in colours by combining dark vibrant colours such as bronze, silver, and gold. Aleng loves the vibrancy of gold, and this is usually present in his creations and his love for free-flow abstract movements in his artworks.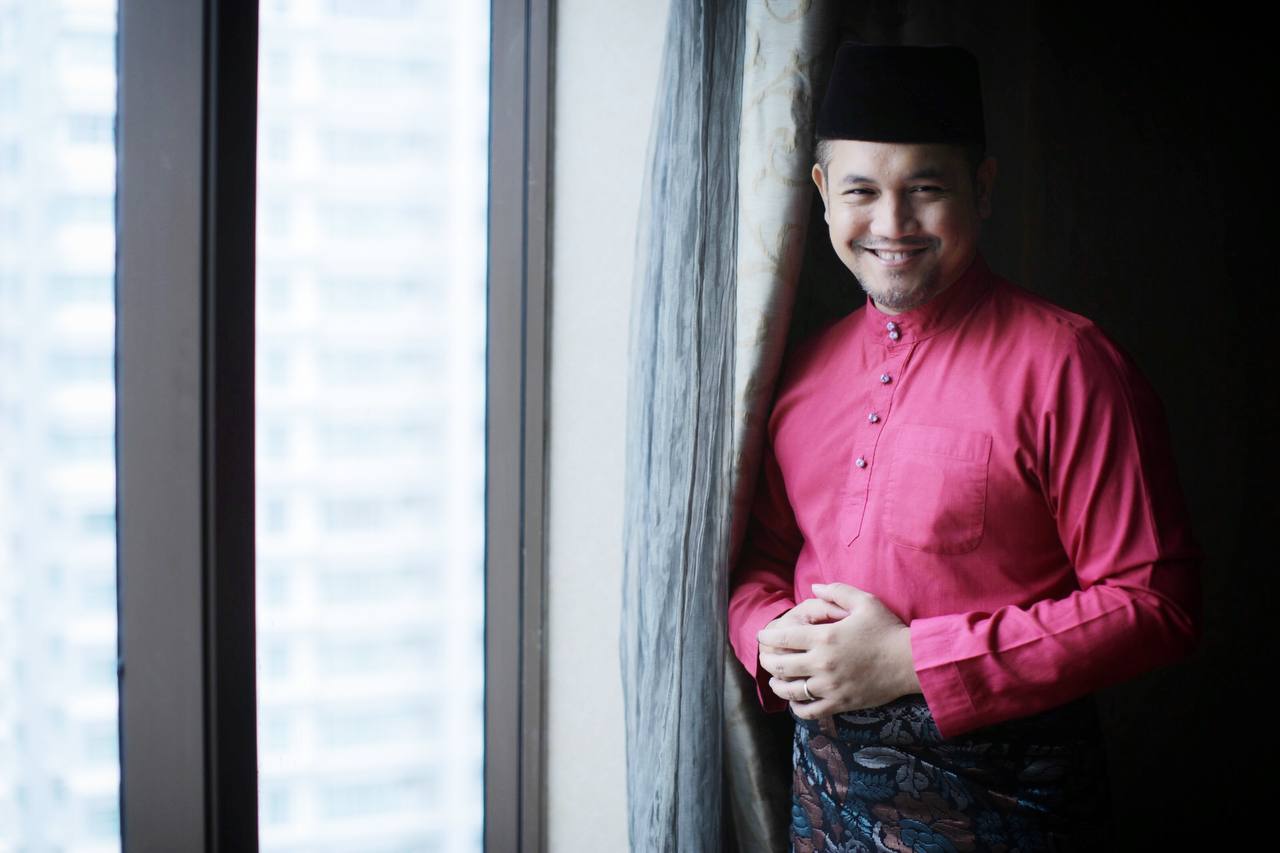 Aleng is also known for his passion and natural touch in aesthetic beauty, as he is also talented in personal make-up where human's face and skin become his 'canvas'. His make-up style is based on the motto of "minimalist and clean"; a concept close to his heart that is similarly translated onto soulful colours of his paintings, doodles and cheerful character in illustrations works as well. Aleng has published illustration artworks for children's books since 2013.
Multi-talented Aleng Tohara now applies the same passion and philosophy to his fashion, batik fabric creation under the trademark KESUMA-QOMERASIJI. Each modern-classic batik design is one-of-a-kind and distinctive because it is an original creation by Aleng.
"I love arts, abstract be my art therapy" - Aleng Tohara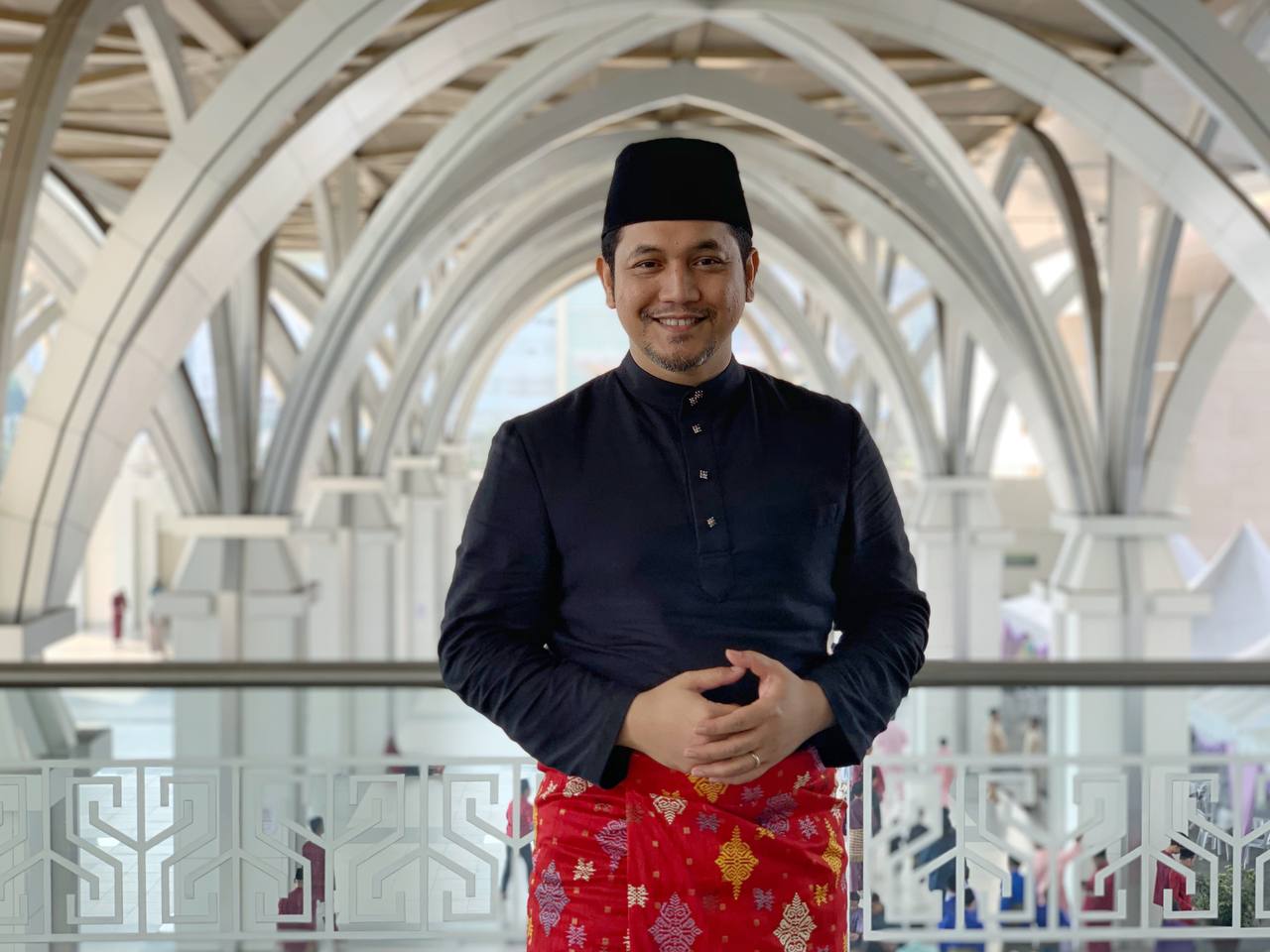 Past Exhibitions / Art Events :
Solo Exhibitions
2023, "FITRI SUATU INFINITI", Inner Joy Art Gallery, Selangor
2020, "Rajok", Moza Gallery, Johor Bahru
2019, "Gemeretap", Moza Gallery, Johor Bahru
2018, "Semarak", Studio Norizan, Bandar Baru Bangi
Group Exhibitions
2023, Pameran Hari Guru "Melakar Malaysia Madani", Institut Peradaban Melayu, Universiti Pendidikan Sultan Idris (UPSI) dan Kementerian Pendidikan Malaysia (KPM), Galeri Seni UPSI, Tanjung Malim, Perak

2022, Pameran Amal Seni Untuk Kanak-kanak, Art Market Malaysia, Hospital Pakar Kanak-kanak, HUKM, Cheras

2022, "Pameran Si Cilik", Art Market Malaysia, Four Season Place, Kuala Lumpur
2021, "Freedom in Simplicity", Virtual Art Exhibition, Inner Joy Art Gallery, Selangor

2021, "Payung Merah", Persatuan Seni Rupa Malaysia (PERUPA) | Kuala Lumpur

2021, Art Realm Gallery in Community & Exhibition (ARGIC), Amy Hashim Art & Art Realm Gallery Kuala Lumpur,

2021, MERAKI21 International Art Show, Katarsis Seni & Universiti Pendidikan Sultan Idris (UPSI)| Tanjung Malim, Perak

2021, Pameran Alam & Guru : "Cheritera Alam", Jabatan Pendidikan Seni Visual (IPGKIK)

2020, "Duality / 2lity", Universiti Malaya Art Gallery (UMAG), Kuala Lumpur

2020, "Infinity", Galeri Seni Johor

2020, "Adaptasi Penulisan Usman Awang – Aku Punya Kerja", Universiti Malaya Art Gallery (UMAG), Kuala Lumpur

2019, "Alam dan Guru", ASWARA, Kuala Lumpur

2019, "Arena Malaysia – Colorful", Brisbane, Australia (organised by Art Market Malaysia)

2018, "Sense & Sendibility", Lostgens Contemporary Art Gallery, Kuala Lumpur

2018, "Non-Finito", Universiti Malaya Art Gallery, Kuala Lumpur

2018, "Bon-Da", National Art Gallery, Kuala Lumpur

2018, "Erti 4.0", Universiti Malaya Art Gallery, Kuala Lumpur

2015 - 2017 - Various other group shows in Malaysia