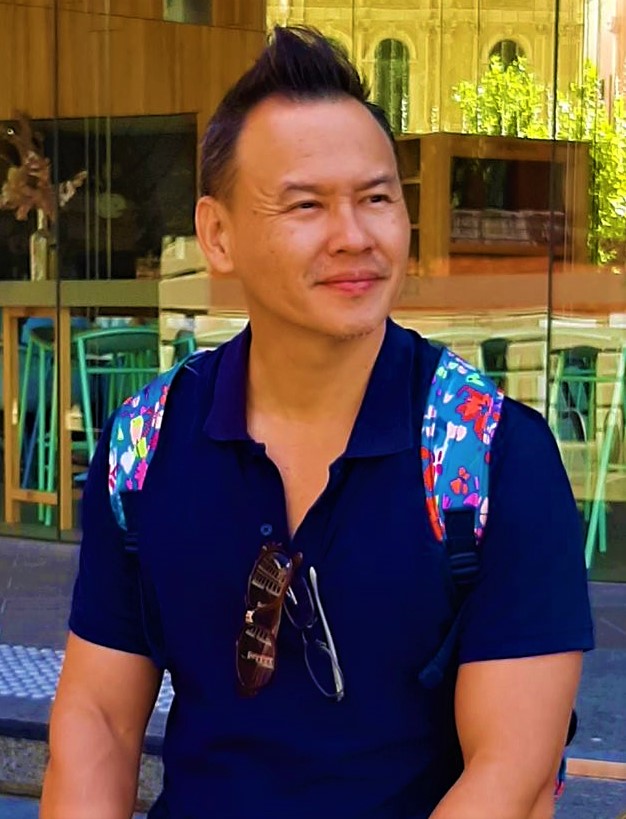 As a "Relief Art" artist, Alex Liong Chen Hui revolves his themes around nature, landscapes, and sceneries to often depict the bigger picture. His works engage a combination of clay and mixed media to accurately bring his visions to life.
Based in Kuala Lumpur, Alex Liong (b. 1973), graduated in 1995 from the Malaysian Institute of Art with a Diploma in Graphic Design. He is also a veteran in the educational scene with over 30 years of experience.
In 2022, Alex had his first solo exhibition at Heritage 1957 Cafe & Gallery, Kuala Lumpur. He also participated in "REKA International Virtual Art Exhibition 2021", SOTA USM; "PTGSA 21 & 22", Galeri Shah Alam; "Pameran Bakat-Bakat Baharu ke-19 2022", Sabah Art Gallery; "We Share the Same Moon", MOTAC and University of UCSI, and "Through The Eyes of Van Gogh 2022", the National Art Gallery of Maldives.
His recent exhibitions in 2023 are "Alam Group Exhibition", The Ledge Art Gallery; "Kecik-Kecik Group Show", Penang Art District; "Detik-Detik Nostalgia Bandar Seremban & Port Dickson", Muzium Negeri Sembilan; and The "Integration & Diversity" Invitational Exhibition of Contemporary Malaysian Figure Paintings of Eminent Artists, China Cultural Centre in Kuala Lumpur.
Alex was also a recipient of "Cendana Create Now Funding 1.0 & 2.0 Program", a Malaysia government grant for local artists. His artworks are also featured in "Canto Cutie Volume 4", Art & Literature Zine, USA.
"I believe life is full of colours. Colours to express emotion, feeling and thought. Colours that bring life to everything around the world!" - Alex Liong Chen Hui
Past Exhibitions / Art Events / Art Awards:
In 2021 alone, Alex participated in various exhibitions including :
- "Ohsem 2021" (Art Market Malaysia),
- "First: My Journey" & "Love: Thanksgiving" (Inner Joy art Gallery)
- "REKA International Virtual Art Exhibition" (SOTA, USM), PTGSA 21 (Galeri Shah Alam)
- "Ilhamku" (Artedecor@Pavilion, Kuala Lumpur)
- ARGIC (Art Realm Art Gallery)
- "Her Stories" (Sunrise Art Gallery, India).
His artworks also received :
- Special Recognition Awards for the 11th Annual "Animal"
- 11th Annual "Landscapes" and 3rd Annual "555 Special" online Art Competitions hosted by Light Space & Time Art Gallery, USA (2021 ).