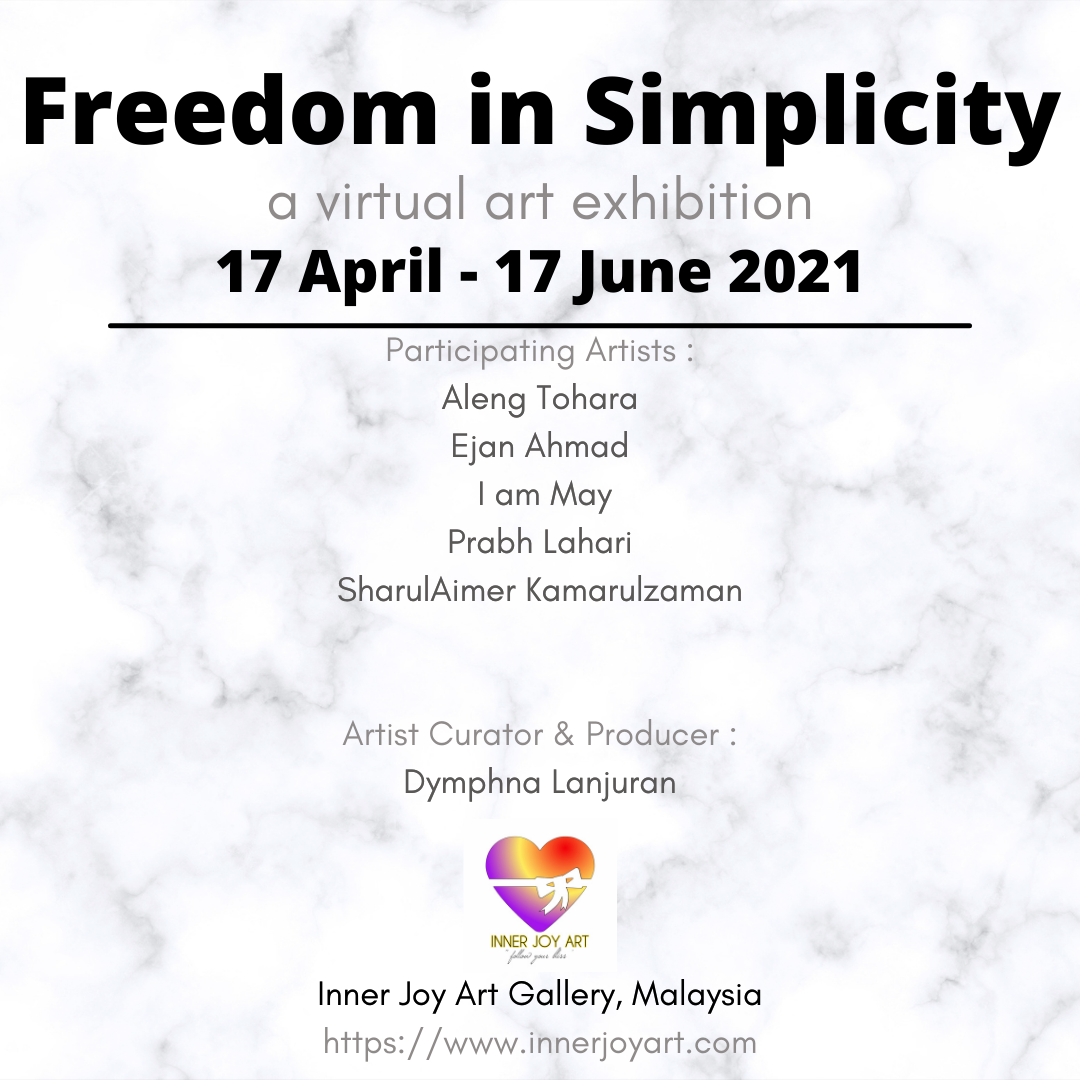 Freedom in Simplicity
Virtual Art Exhibition
17 April - 17 June 2021
Inner Joy Art Gallery, Malaysia
-------------------
The global pandemic and various episodes of lockdown have resulted in a more inward outlook on life. People all over the world realise that what makes them happy is simple and straightforward; that people don't need much to feel happy, content and sustained. Some are moving towards a minimalist lifestyle and a simpler way of life, reducing clutter and distractions so that they can focus on what matters most.
Some learnt to appreciate the stillness and solitude, while finding ways to cope, to maximise and ensure full-functioning of life in what we now called the 'new normal'.
In moving towards a simpler lifestyle and way of thinking, a new kind of freedom is also embraced. Through Freedom in Simplicity (Virtual Art Exhibition), the artists would like to demonstrate how simple lines, strokes and textures could translate to profound meaning and harmony by displaying only what adds values while removing what does not; it is through the least distraction the meaning is founded and focused upon - on canvas, and perhaps relatable to life too.
Freedom in simplicity embodies the spirit of a minimalist in search of happiness not through things, but through life itself; thus, it is up to the human to determine what is necessary and what is superfluous.
Participating Artists :
Aleng Tohara
Ejan Ahmad
I am May
Prabh Lahari
Shahrulaimer Kamarulzaman
Artist Curator & Producer :
Dymphna Lanjuran