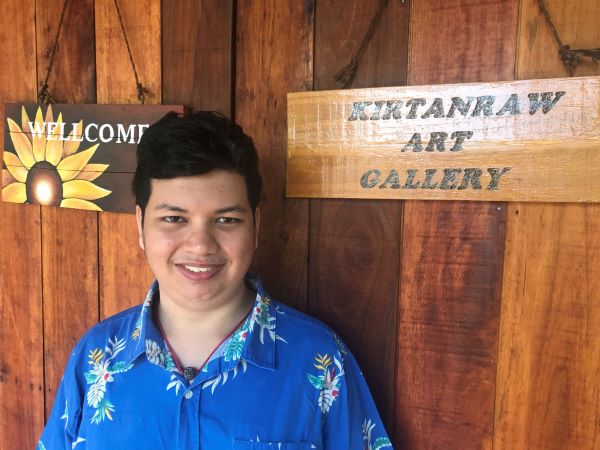 Kirtanraw Subramaniam was born in Kedah and at a young age, he was diagnosed with Asperger Syndrome known as Asperger's.
Asperger's is a developmental disorder characterised by significant difficulties in social interaction and nonverbal communication. He may not be good at speech, but has found his voice through his artworks.
Now at the age of 28 (2022), Kirtanraw's artworks can be easily recognised by his "swirl" effect and the vibrant colours selection.
Some who have come into contact with his work called him the "little Vincent Van Gogh". Kirtanraw shares that he wants to be successful by 2030.
Having been entranced by the intricacies of creating art since he was a child, Kirtanraw has now set up his own gallery filled with countless pieces of original artwork. Over the years, he has developed a unique art style, with creative brush stroke swirls and vibrant colours, adding to the beauty of his masterpieces.
"Lift a hand, Light a heart and Let him shine for his bright future." - Kirtanraw