Maggie Tan Mui Theng (MTMT)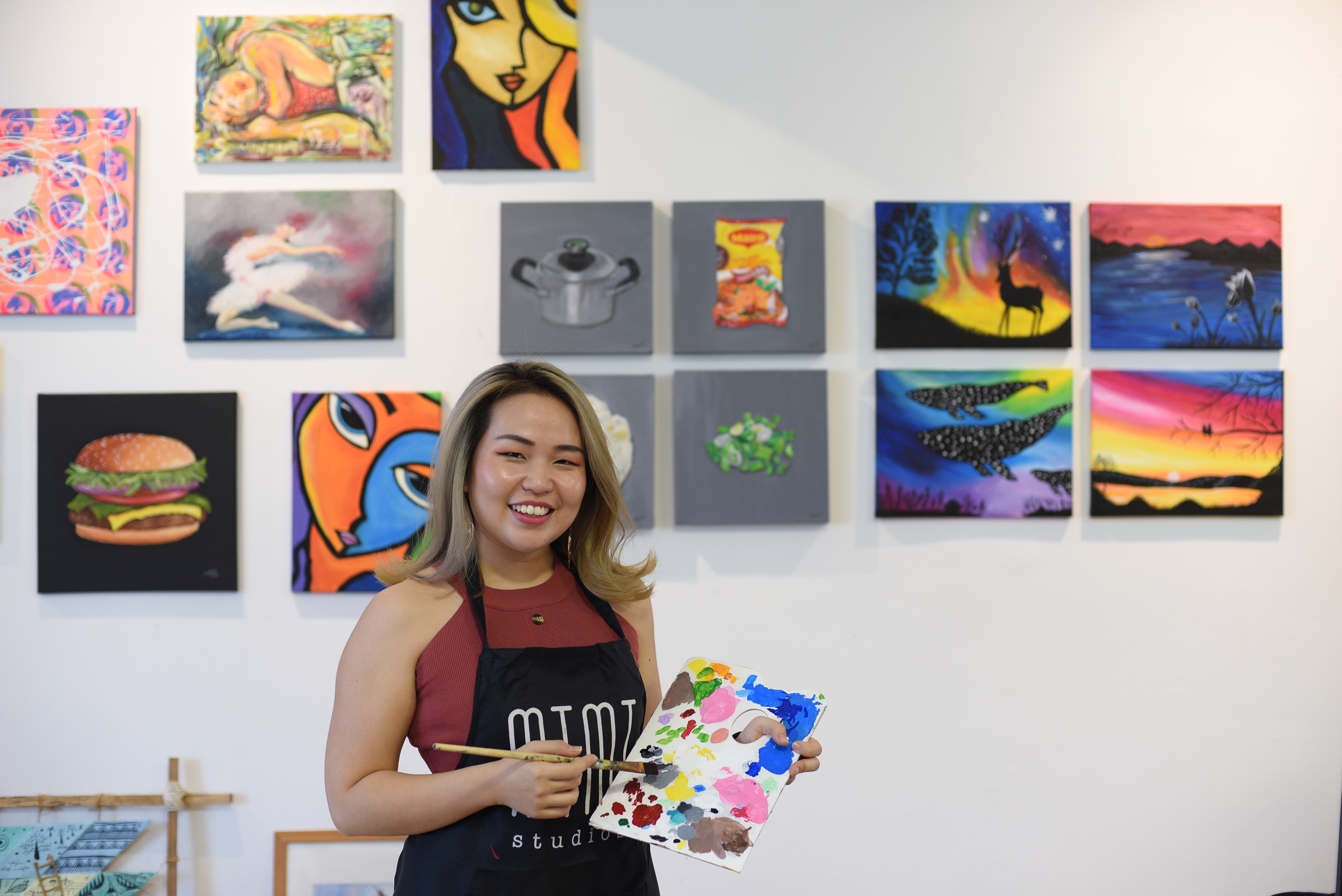 Maggie Tan Mui Theng, also known as MTMT, is a multi-talented artist and art educator based in Kuala Lumpur, Malaysia. Her passion for art persisted alongside her corporate career, where she engaged in sneaker painting and art commissions since her university days.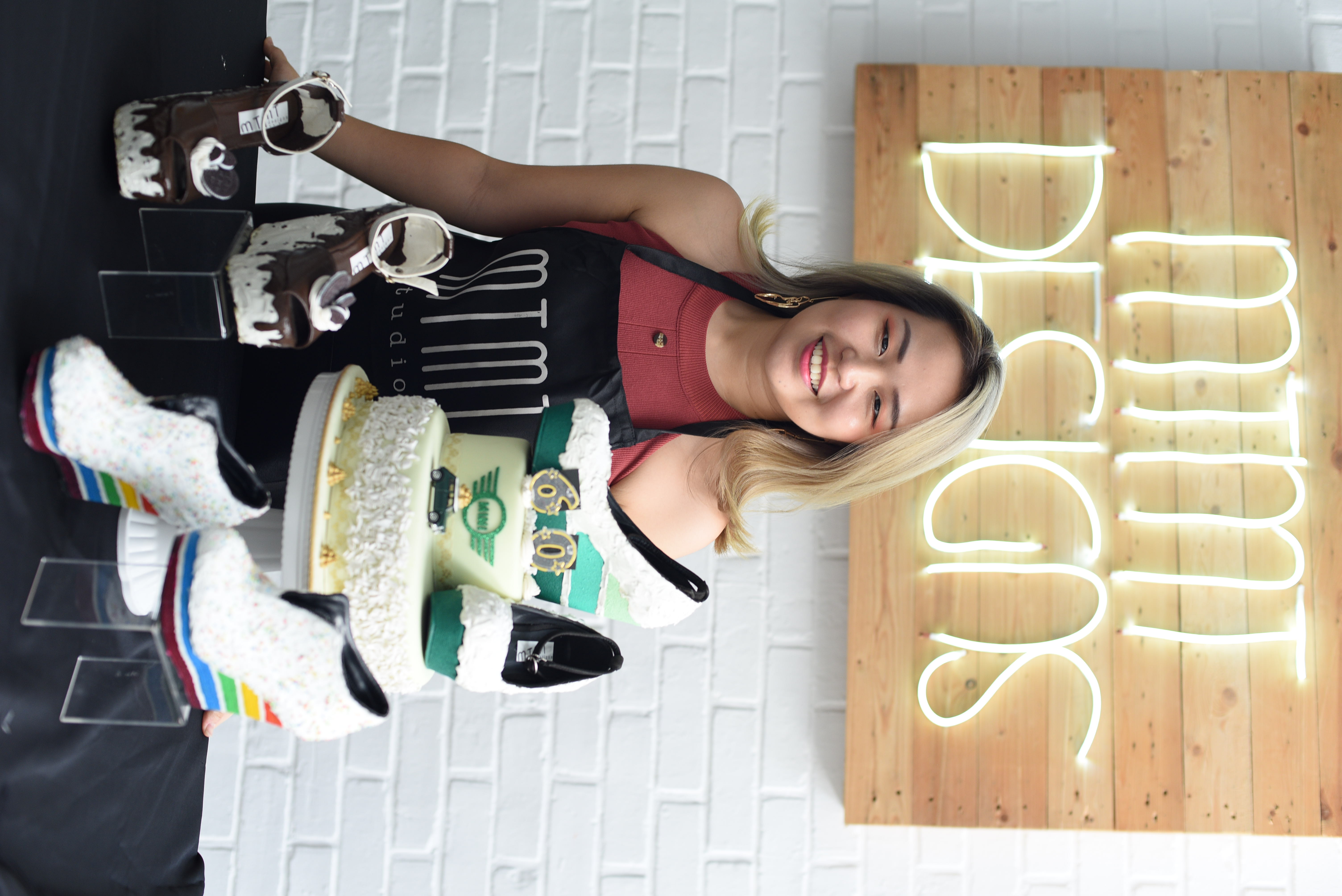 Her work has reached over 15 countries and includes collaborations with notable brands like L'Oreal, TOMS, Jameson Whiskey, Faber Castell and so on. Maggie's art has been featured in prestigious exhibitions such as Malaysia's Art Ecosystem Festival and Art Expo 2019.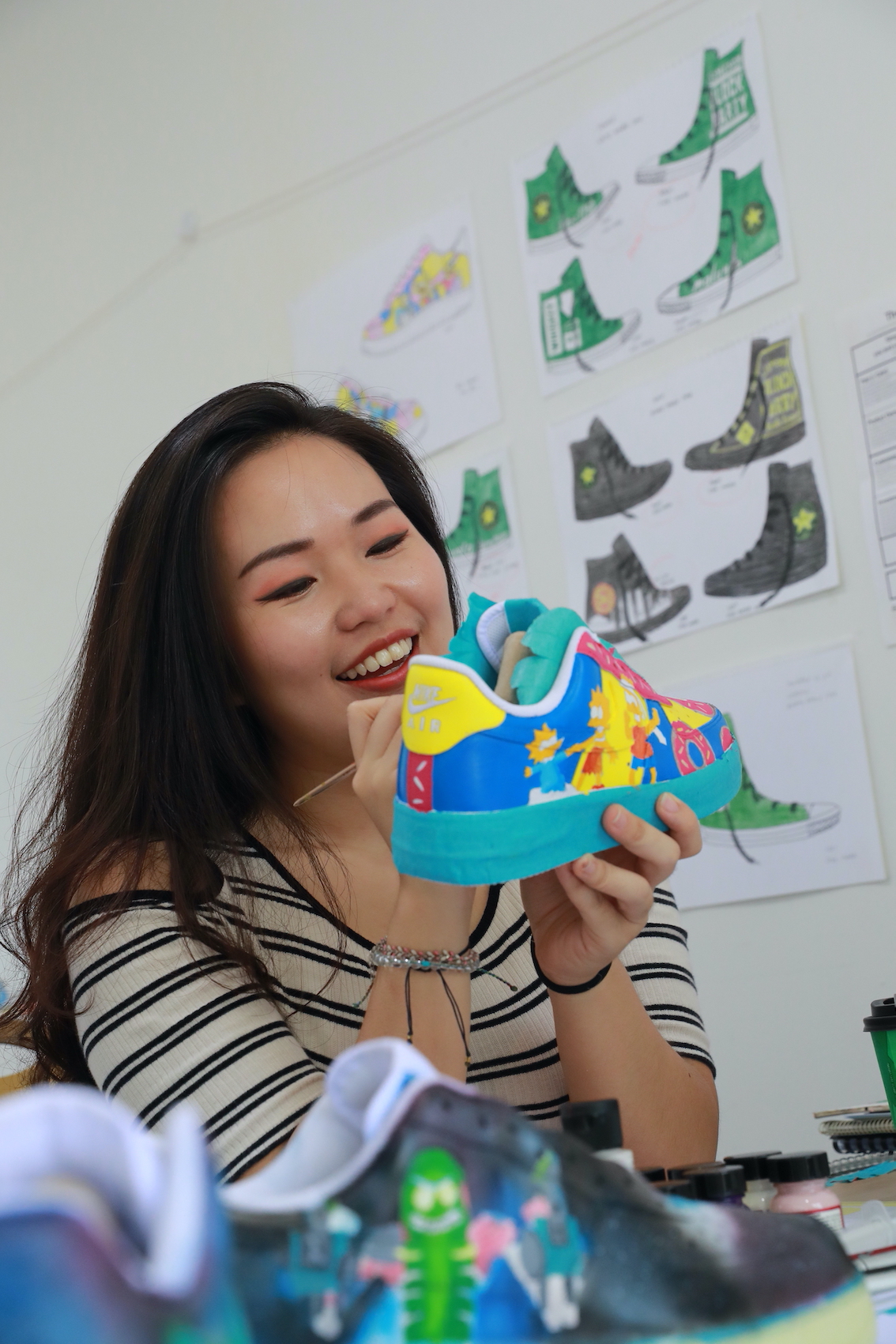 With a degree in International Business & Marketing, she's a self-taught artist and has established MTMT Studios to offer physical and virtual art sessions. Maggie's mission is to promote the importance of art through her teaching for anyone who is willing to learn, including the neurodivergent. Her journey reflects unwavering dedication to art's transformative power and her commitment to inspiring others.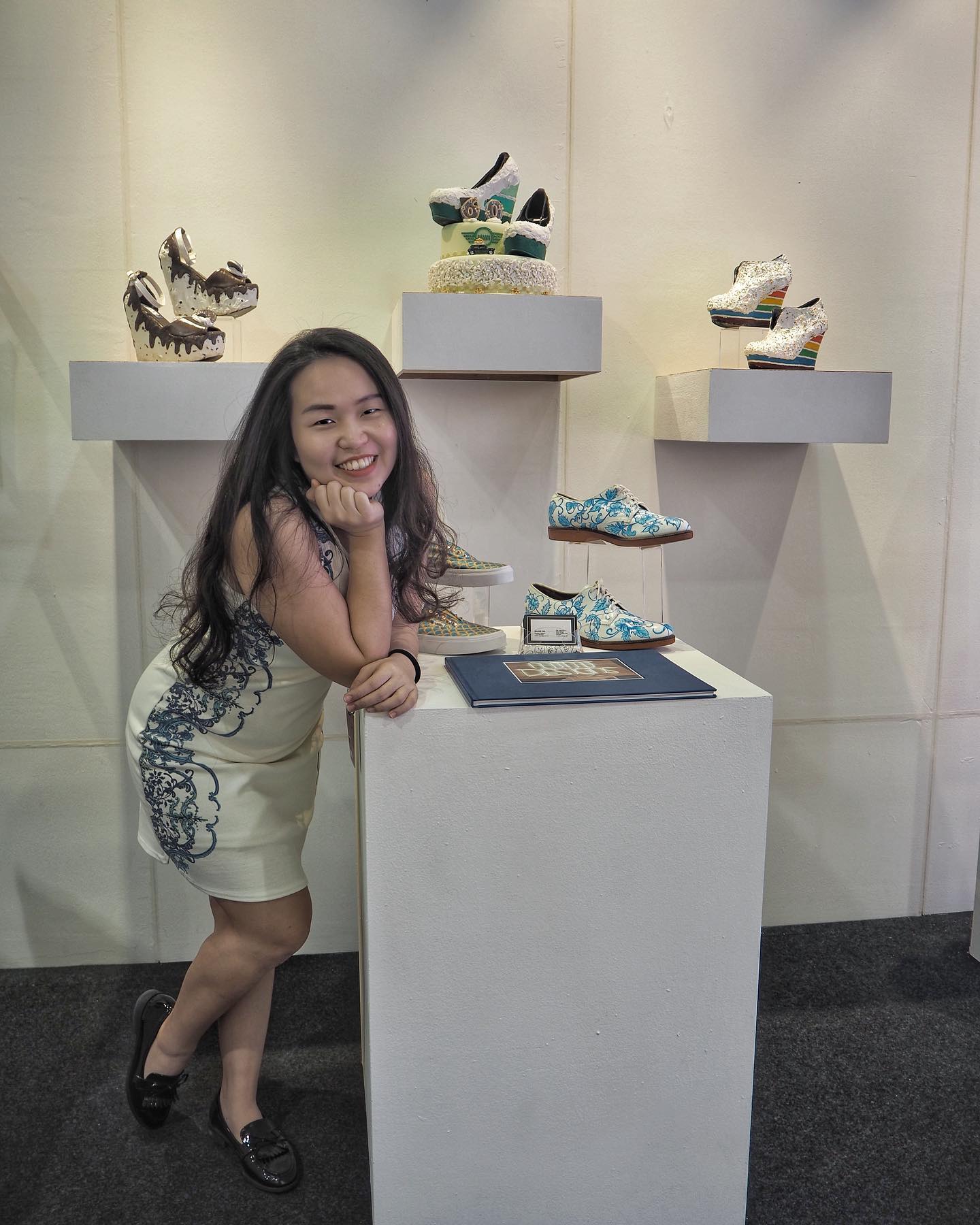 "My creative journey commenced during my childhood, doodling on school shoes, and it has been my hallmark to thrive in unconventional, resource-limited settings, where my distinct perspective and passion for intricate details radiate. Through my art, I aim to evoke joy and compassion in people, and I'm proud to emphasize the use of recyclable materials, aligning my creativity with a sustainable and eco-conscious approach." - Maggie Tan Mui Theng (MTMT)
Past Exhibitions
- 2022, Balai Seni Negara, "ArtEdecor", World Trade Center, Malaysia
- 2021, Bitara Seni Negara, "Malaysia Art Ecosystem Festival", World Trade Center, Malaysia
- 2019, Balai Seni Negara "Art Expo 2019", MARTRADE Exhibition, Malaysia
- 2019, Balai Seni Negara "Young Art Entrepreneurs (4th Cohort) Exhibition", Balai Seni Negara, Malaysia
- 2019, Opposite Abstract, "Unicorn Magic", Locker Room DC Mall, Malaysia
- 2019, Malaysian International Furniture Fair 2019, "The Nature is Round", MITEC, Kuala Lumpur, Malaysia
- 2017, KULT SG x MAKNA, "The Uncommon Good", Kuala Lumpur Convention Center, Malaysia
Art Events
- 2022, REXKL, "A tribute to Rose Chan" REXKL, Malaysia
- 2019, YDJ Events, "Clean Air Action Day 2019 (CAAD) ", KL Gateway Mall, Malaysia
- 2019, Khazanah Raya Open House, "Khazanah Raya 2019, Kuala Lumpur Convention Center, Malaysia
- 2019, MINI, "MINIFEST2019", Bukit Kiara Clubhouse, Malaysia
- 2019, BOOST x KLFW, "The Fashion Lab is Boosted", Fahrenheit Kuala Lumpur, Malaysia
Art Awards
- 2023, 1MontKiara, "HOPE Recycling Contest", Consolation Prize, 1MontKiara, Malaysia